A slow market can make you rent out your property instead of selling it. Furthermore, leaving the house vacant while waiting for the lease period to expire is not everyone's cup of tea. A rented property can be difficult to sell, but it can be done. You can get help from an experienced real estate agent. If you had accidentally rented the property but want to sell it, then you have come to the right place. Have you ever wondered how to sell a rental property with tenants? Here are a few tips that you will find helpful when selling your rented property.
Best tips
Sell the property when the tenant is still inside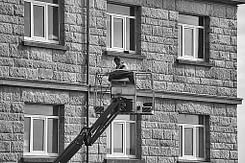 If you have a good relationship with your tenant, then you can carry out the sales process when they are inside. The home will look better with the furniture and thus the buyer will want to buy that property. It will be in your best interest to work with the tenants when selling your house. However, some tenants usually look for a new place when the house is up for sale. Most tenants do not want to deal with real estate agents who call or come to view the house from time to time. You should use your tenant to get a buyer quickly. You can give the tenant an incentive for them to stay longer. If the tenant cooperates with you, then you can help them cater for the moving costs.
Wait for expiry of lease period
A good number of real estate agents are of the opinion that you should wait for the lease to expire. It will be easier to sell the house once it is vacant. All you have to do is just clean up the house to attract potential clients. Furthermore, you do not want to have a hard time when selling the house. There is no doubt that it will be hard to sell the property while the tenant is still occupying it.
Check tenant-landlord rules
You should not ignore the tenant-landlord rules before you get started. It will help you avoid any problem with the authorities. The rules differ depending on your jurisdiction. As such, it is important to know the rules that apply to your area. There are areas where the tenant has the first refusal when the house has been put up for sale. As a homeowner, you have to communicate with your tenant if you are selling the house. You should first find out whether the resident is interested in buying the house or not.